A trip into the desert on a 'Desert Safari' is kind of like going to see a bad movie for all the wrong reasons, it's a little interesting at first but by the time you reach the second act, you know exactly how it will end and start covertly looking at your watch.
Firstly there's the random dude riding a camel.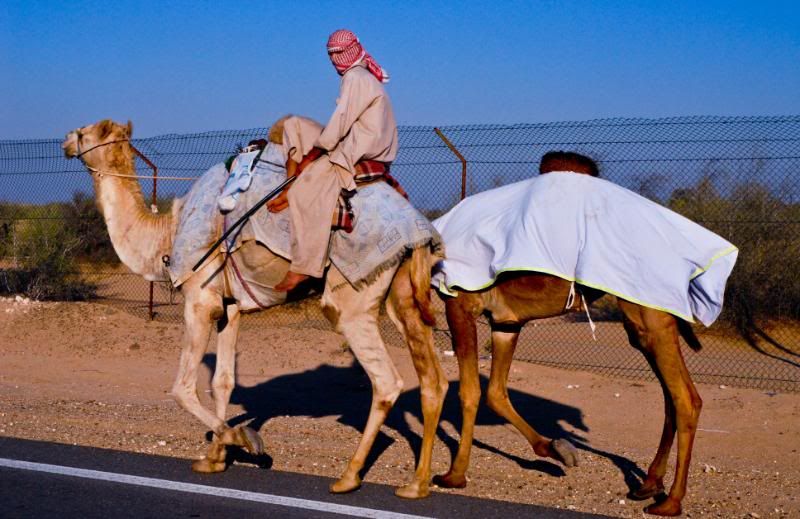 Then there's the obligatory visit to the camel farm..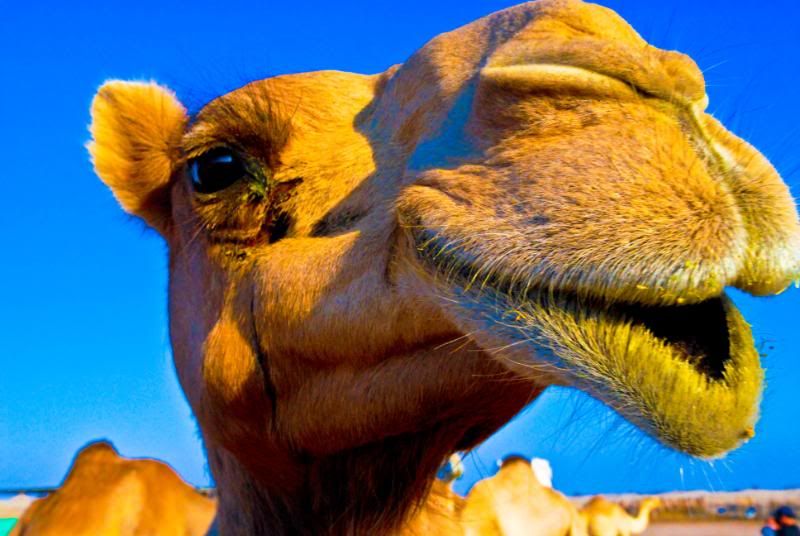 Where you may make some interestingly shaped friends..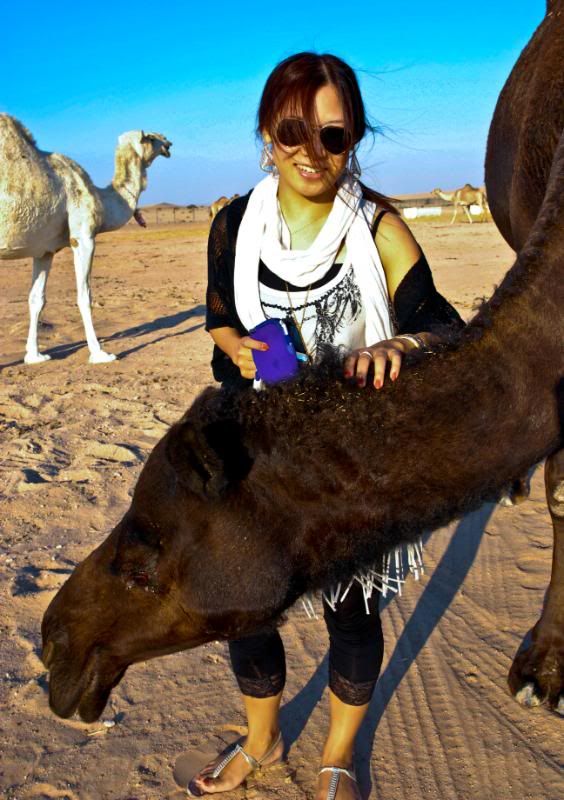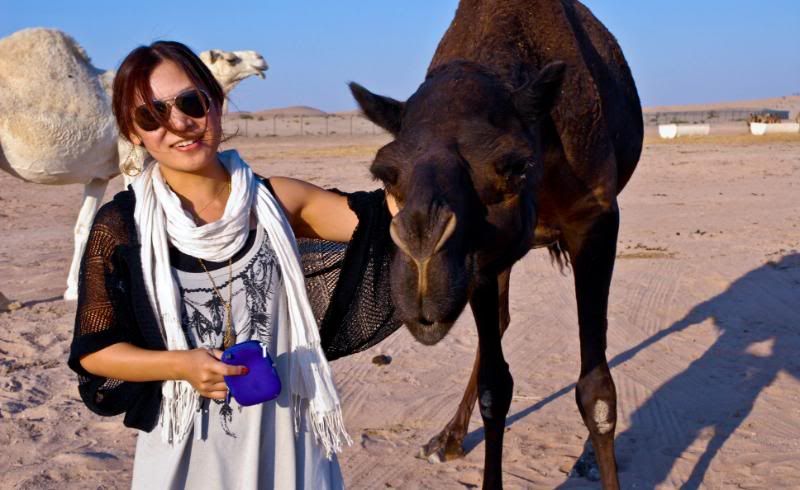 Not all of them being camels..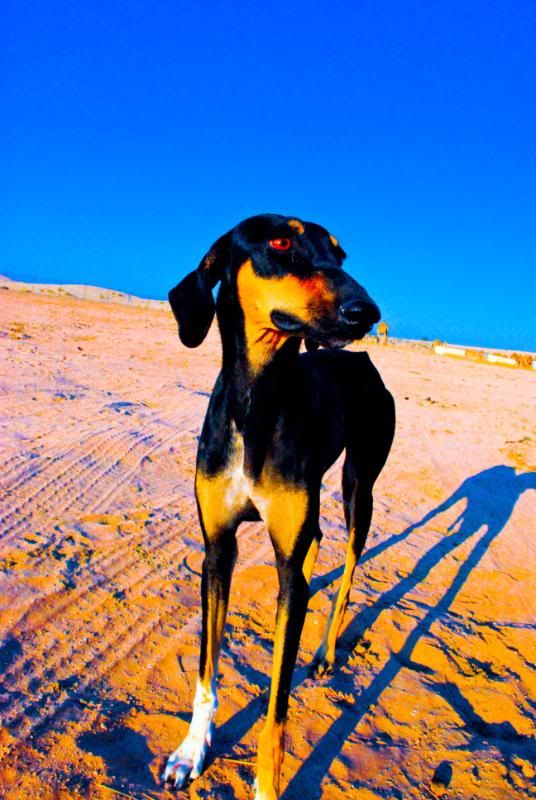 And you realize that after a while you're probably shooting way too much camel pRon..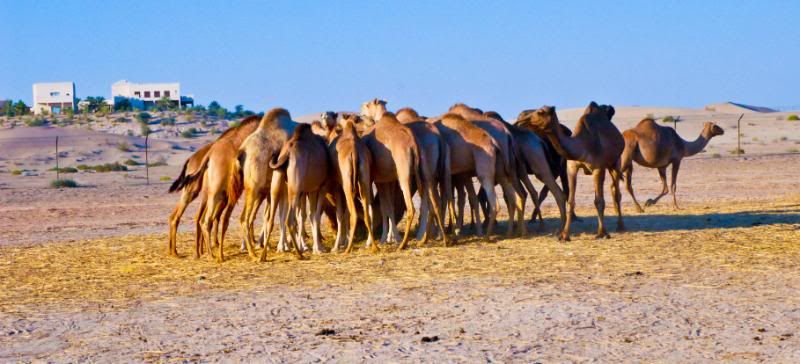 And that even the most gorgeous Brazillian models can make asses of themselves..
You realize that not having used the DSLR for a while has seriously compromised your ability to shoot in unfamiliar (and ever changing) light..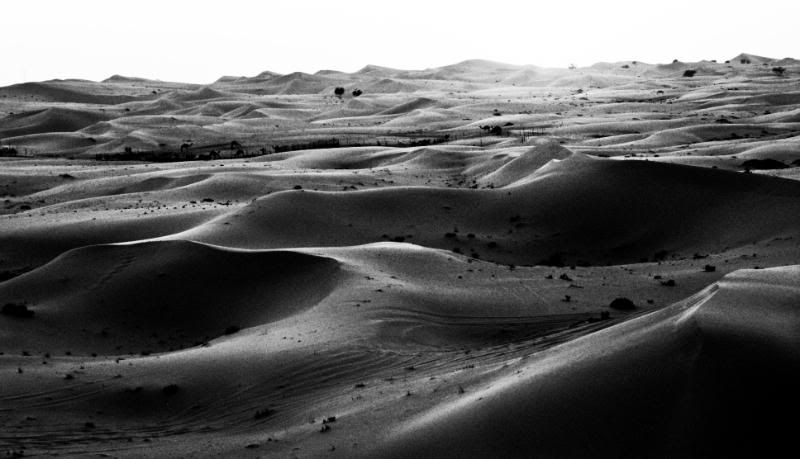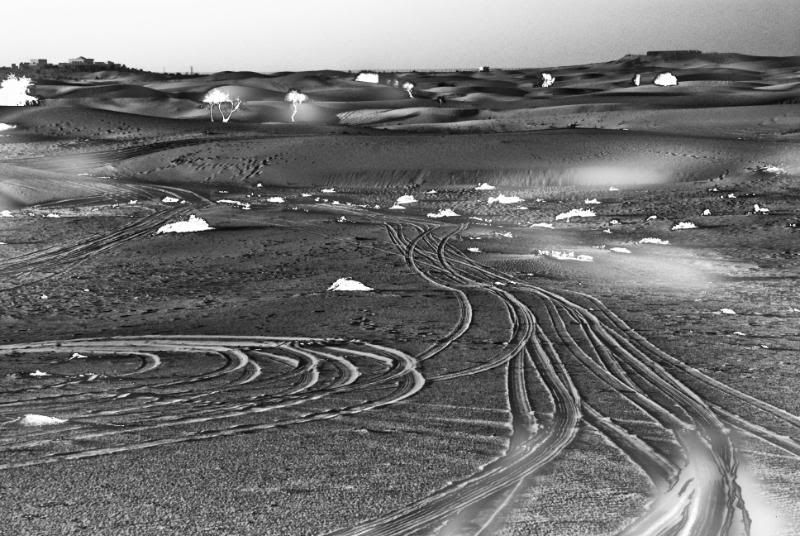 And that happiness can be captured in little more than a smile..