There's a definite correlation these days in 'the west' between
your bike
and your style, and I just can't seem to find that here. Granted, I'm probably way too green to make that call but that said, the pedal-powered machines that are scattered around the city do have a certain a charm about them, an authenticity if you like, that could only of the 'here and now'.
p.s.
The Durcus One
is on its way..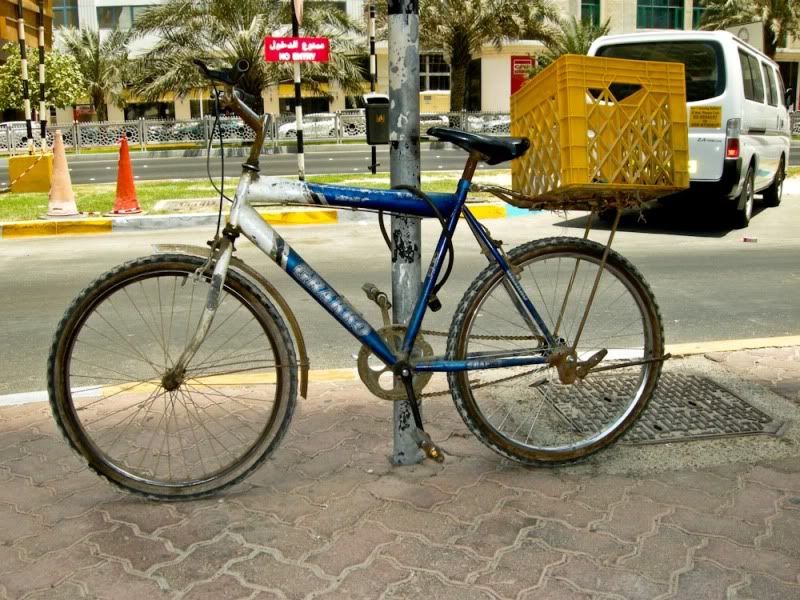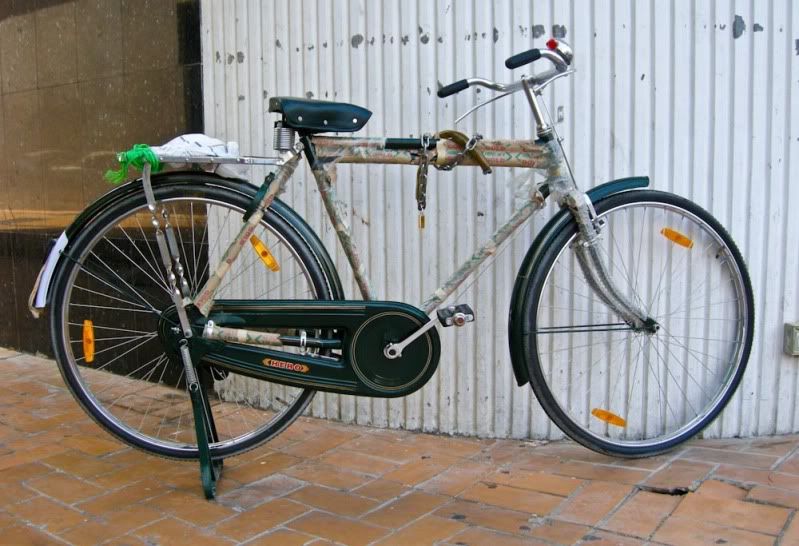 I don't know what's up what's with all the bubble wrap and cardboard, but I
do
know that I could do with some 'Hero Jet Gold'. Another observation was that the owner of this classic Abdab machine definitely needed some tips on how to use a bike lock..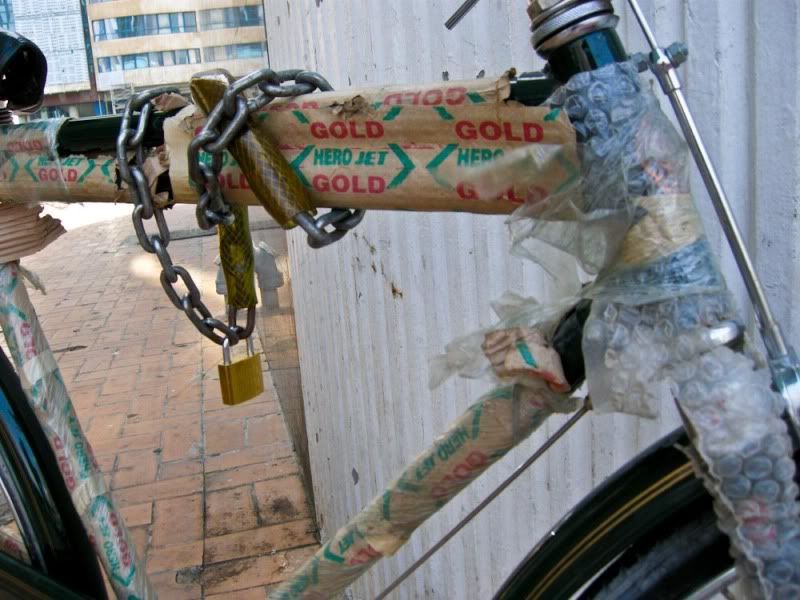 The 'Snow Bike' actually got me a little excited, especially when I noticed that it was the 'Supereme' model..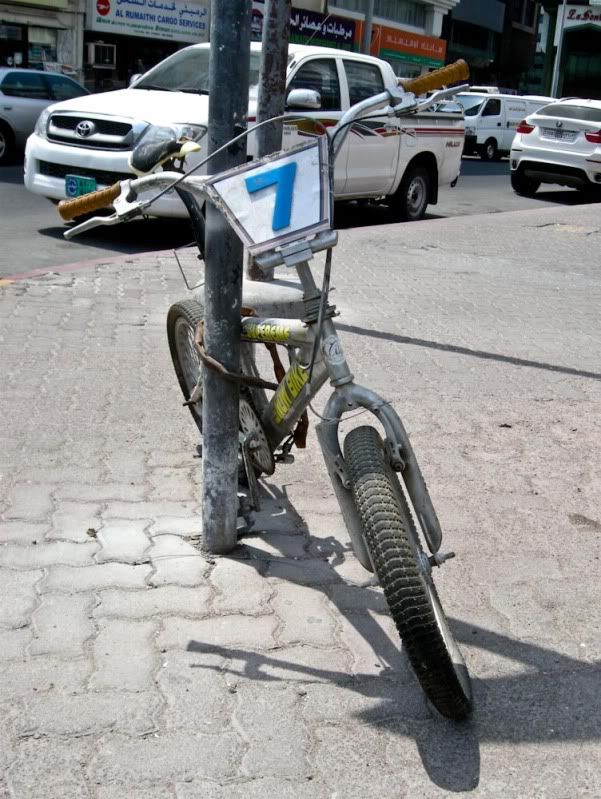 I'm not sure what's actually going on here..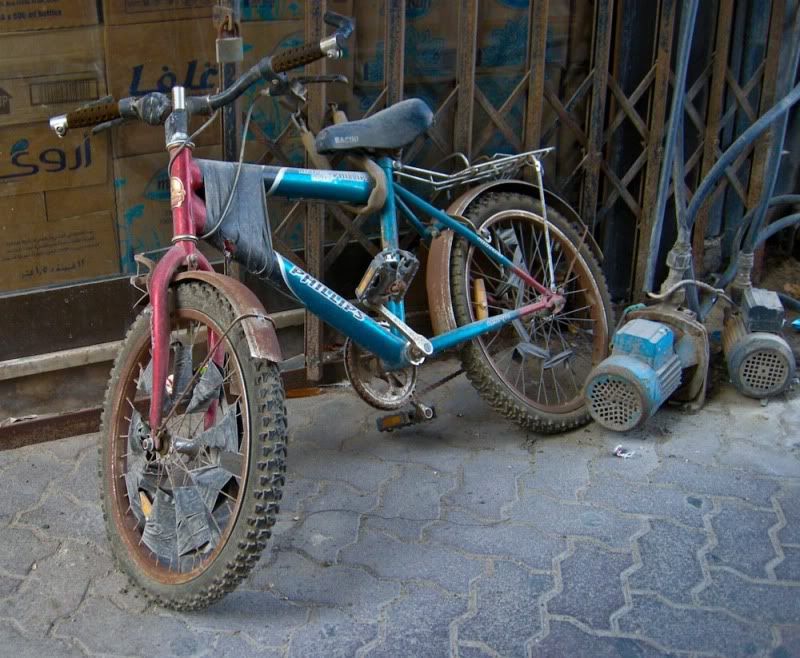 And back to the basics..
And the broken..