I finally made it, to the beach that is..
The
Corniche
is a long road that extends almost 6 km along the waterfront of Abu Dhabi city. There are many gardens and parks that separate the two lanes, and it (in itself) almost serves as a physical buffer between the mass of urban skyscrapers that make up the city, and the gulf.
One thing any avid beachgoer needs to know before packing the sunscreen and towels is that, while the UAE has over 400 km of coastline, only 10 km are designated as being 'public', and the Corniche Public Beach certainly served to illustrate that fact, all 600 metres of it.
The Corniche walkway and entrance to the beach, note that the few shops that surround the small Plaza are closed due to Ramadan..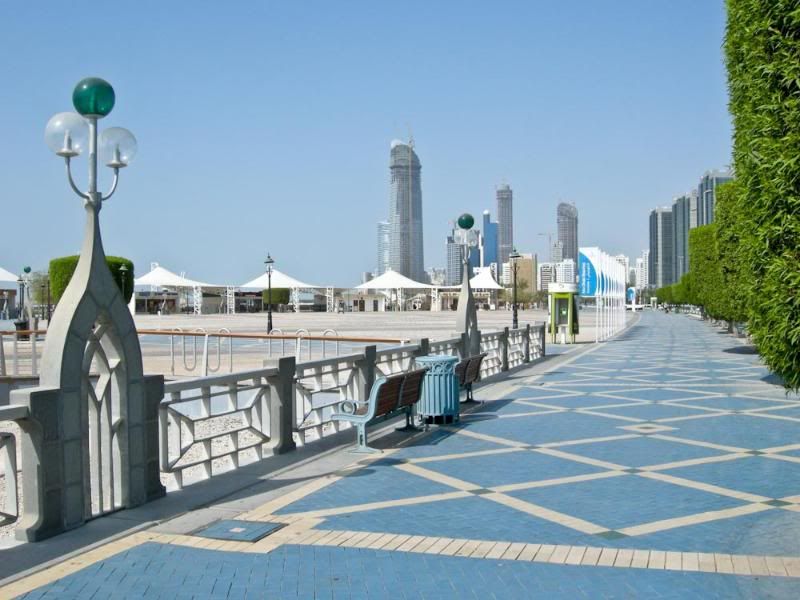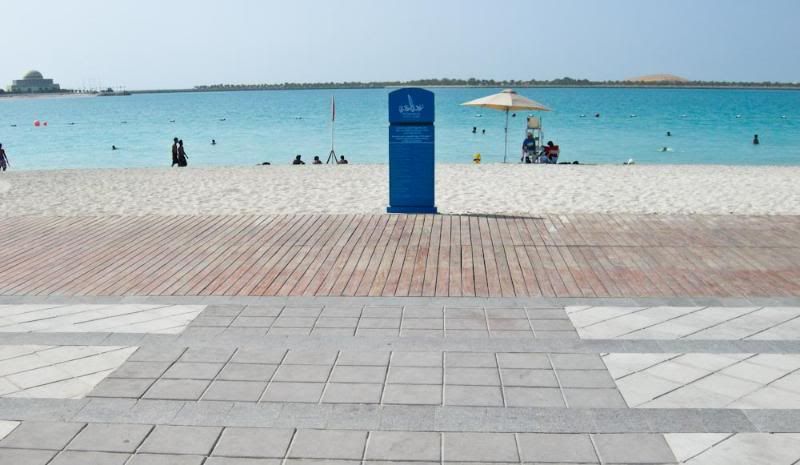 The water is clean and warm, a gorgeous light turquoise colour, and as salty as a Turkish dinner in a Tokyo studio apartment..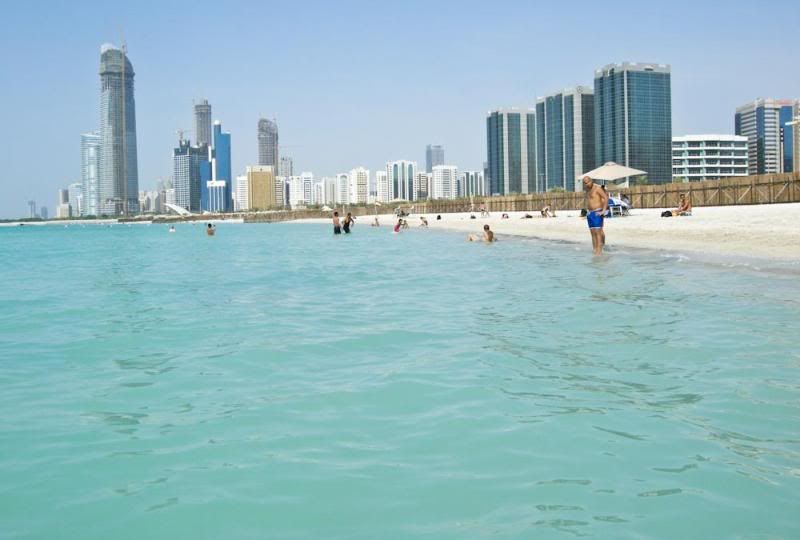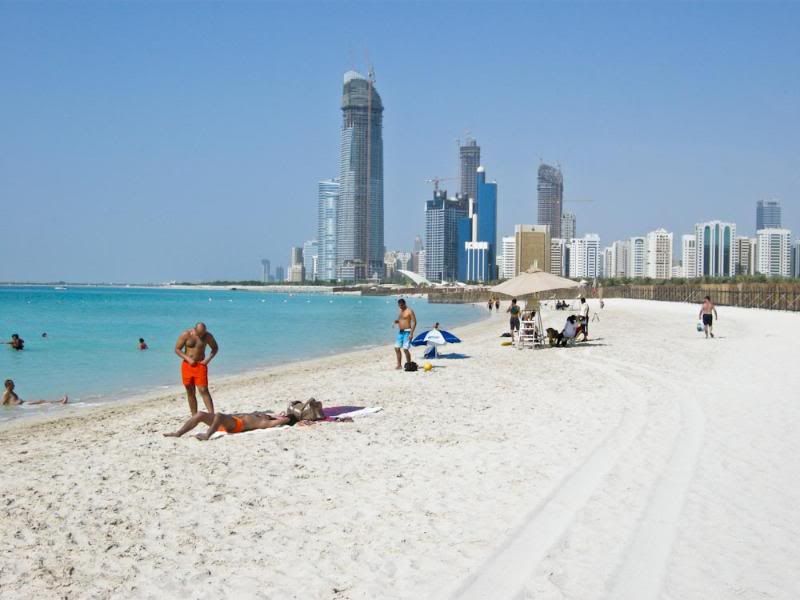 This was me. It was kinda strange being able to pull up a spot so close to the water and not have to worry about moving my stuff as the tide came in, because.. there is no tide..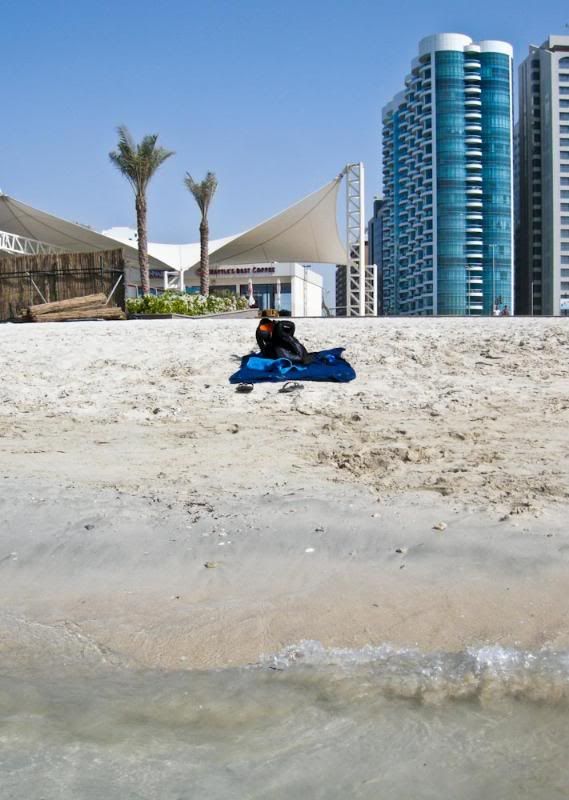 Perhaps another thing worth noting as that running on the beach is considered inappropriate, as it may 'disturb the people'. These guys were kicked off the beach for doing it..
Oh sweet and (ever so) perpetual sunshine, I shall be back..